Incoming travel agency in Uppsala
Welcome to sightseeing walking tours - The best of Uppsala!
We offer historical guided walks with different themes and can arrange a complete package of services including accommodation, transfers, meals and museum visits. Please send us your query to info@discoveruppsala.se

- Historical sightseeing walking tour of Uppsala. The tour goes through Uppsala´s most important historical places and buildings.
- Rune stones. What can a rune stone tell us? During this tour among Uppsala´s rune stones from the Viking age, you can learn about the stones history. In Uppland region around Uppsala there are most rune stones than elsewhere in Sweden.
- Uppsala´s women, known and unknown. A walking tour in Uppsala´s historical centre where our guide will tell you about women who had played an important role in the city´s development or had a significant connection to Uppsala.
- Ingmar Bergman. This tour goes through Uppsala´s places where the famous film "Fanny och Alexander" was filmed, as well as the street where Ingmar Bergman´s grandmother Anna lived and outside cinema Slottsbiografen, one of Sweden´s oldest cinemas.
A walking tour without entrances takes about 1 hour. Tours can be combined with guided visit to Uppsala cathedral and museums.
Price: 1200 SEK (excl 25% taxes for companies) per group (max 25 persons) for 1 hour. Additional hour 800 SEK. Entrances are to be paid additionally. Supplement for languages other than Swedish and English is 10% of the prices.
Our guides speak Swedish, English, French, Spanish, Russian, Italian, German, Serbian, Polish, Bosnian and Croatian languages.
Please send us your query to info@discoveruppsala.se or fill in our contact form. You can also buy a gift certificate for a private guided tour.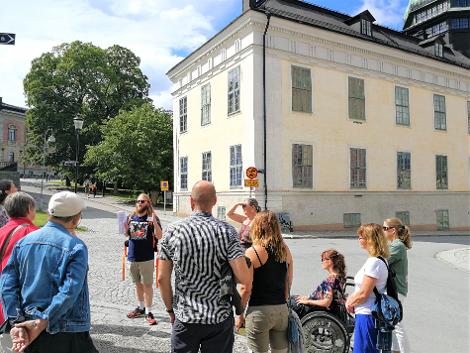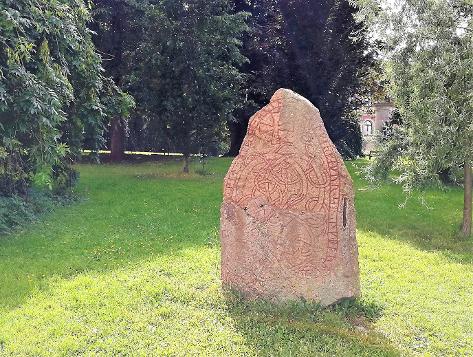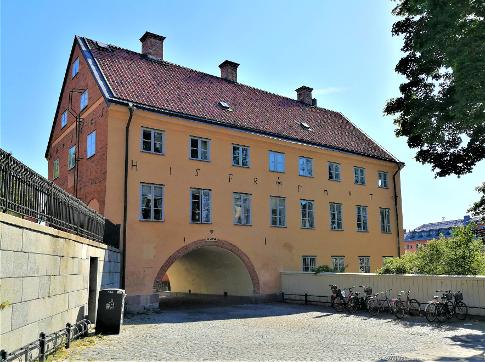 Copyright www.discoveruppsala.se